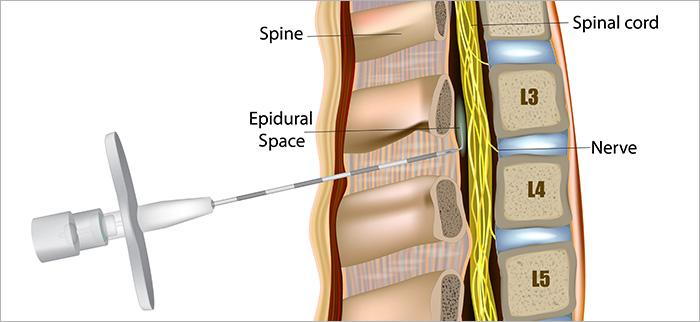 There are two main types of epidural injections: CESI (Cervical Epidural Steroid Injections) and LESI (Lumbar Epidural Steroid Injections).
What are epidural steroid injections?
- They are minimally invasive procedures in which corticosteroid (anti-inflammatory medication) is injected in the epidural space outside your spinal cord. CESI injections are used to provide relief for neck pain radiating down upper extremities such as shoulders, arms, and/or fingers. LESI injections are used to manage low back pain radiating down lower extremities such as legs and/or toes.
What are epidural steroid injections used for?
- They are used to manage and help relieve pain stemming from cervical or lumbar radiculopathy. 
Some common conditions that cause radiculopathy include:
- Herniated discs
- Spinal stenosis
- Nerve impingement
- Spondylolisthesis