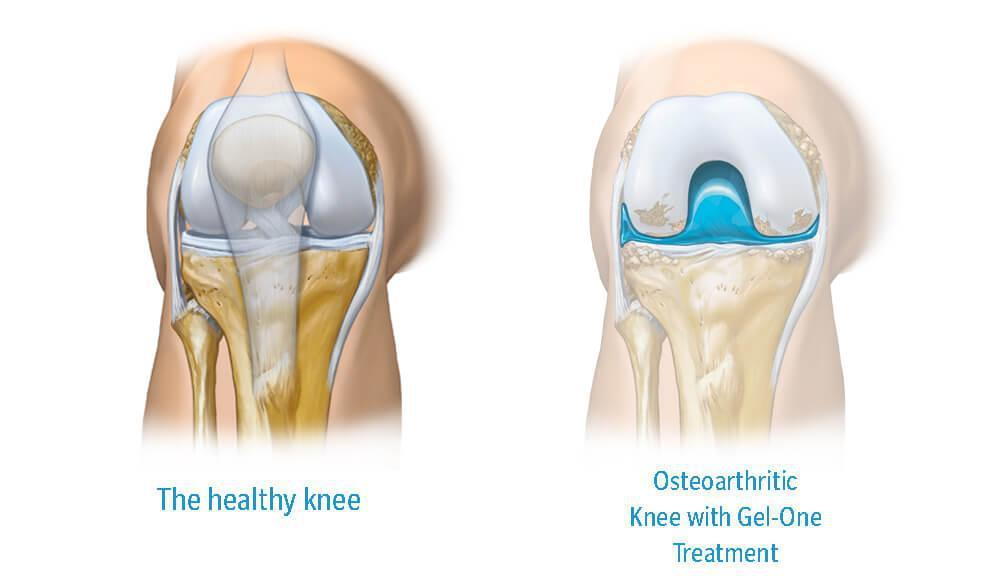 What is a knee gel injection?
Hyaluronan is injected into the knee joint. Hyaluronan is a naturally occurring chemical in the body that is used as a lubricant and absorbs shock in the knee joint. As such, for those who have poor quality of hyaluronan- such as those who have osteoarthritis- this procedure is done to aid in pain relief that can not be helped with simple pain medication or exercise.
Things to know before:
For the following 48 hours after the procedure, avoid activities such as jogging, standing for a long period of time (over an hour), or lifting heavy objects. 
Some possible side effects of ORTHOVISC can include:
Pain
Swelling
Heat
Rash
Itching 
Bruising
Redness
However, these side effects are typically mild and not long-lasting.
Cortisone vs Hyaluronic Acid:
Cortisone- This injection is an anti-inflammatory that is used to reduce pain, swelling, and inflammation for patients who have arthritis.
Hyaluronic acid- This injection is a substance that naturally occurs in joints and bones and acts as a form of lubrication and absorbs shock. The purpose of this injection is to decrease pain as well as improve the function of the joints. 
One main difference between these injections is that Hyaluronic acid is not immediate- as it takes about 4 weeks to notice- however, it lasts longer than Cortisone.